Business Fire Protection
Fire System Installation
No matter the scope, our experienced technicians will get the job done right.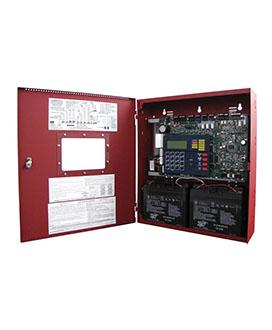 Fire System Inspections & Service
Whether it's that time or year or you need something fixed, we'll get it done fast.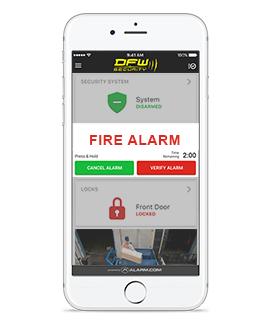 Fire Alarm Monitoring
We hope you'll never need it, but if you do – count on a fast response.
Fire Alarm Planning & Installation
Fire System Planning
For new installations, building modifications and system changes, a fire plan is required. DFW Security will initiate or coordinate with the planning agency to develop a commercial fire alarm system design that complies with state and local fire code requirements.
Fire Alarm System Installation
If your business fire alarm system has been designed and you have a fire plan available, our licensed technicians will install your new system to the exact specifications required by the fire marshal and municipal regulations.
Service, Repairs, Inspections & Maintenance
Inspections & Maintenance
Let us take care of your required fire alert and fire suppression inspections and scheduled (or unscheduled and overdue) fire alarm system maintenance so you can hurry up and get back to what you do best.
Service & Repairs
Whether you require a small repair or a major overhaul, our experienced technicians will make it smooth and easy to get your commercial fire alarm system up and running again fast. We service smoke detectors, sprinklers, carbon monoxide detectors and more.
Commercial Fire Alarm Monitoring
Fire Alert System Monitoring
Our Texas fire alarm monitoring center is U.L. Listed and 5-Diamond Rated. Our licensed experts are trained to handle fire and smoke emergencies with speed and accuracy to prevent loss of life and minimize property damage.
When seconds count, trust DFW Security. Call for a fire monitoring quote today.

Our Latest Google Reviews