Wireless Alarm Monitoring
A Reliable and Secure Solution
Superior Protection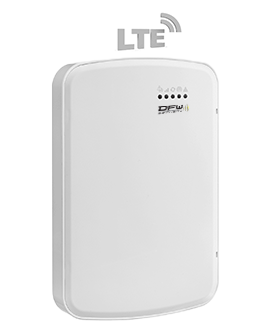 Secure Wireless Monitoring
No home phone line required. Existing systems monitored wirelessly with LTE from $15.95/mo.
3G Sunset - Is your System at Risk?
Alarm Monitoring
Professional
Top-Rated Monitoring 
Our Texas-based monitoring center has earned the exclusive T.M.A. FIVE Diamond Rating - the highest standard available from the ultimate industry authority. 
Affordable
Competitive Pricing
Existing systems monitored from $12.95 per month with a landline, or $15.95 with wireless 4G LTE. Compatible systems include DSC, Honeywell, Ademco, GE, 2Gig and Qolsys. Smart systems start at $19.95. 
Secure
Around-the-Clock Protection
24 hours a day, 7 days a week, 365 days a year we are here to make sure you are always protected from burglary, fire and medical emergencies. 
Advanced Cellular Monitoring
No Home Phone Needed
With more homeowners moving away from a traditional home phone line, wireless alarm monitoring offers a smart alternative for protecting your property that is both secure and reliable. Our wireless LTE transmitter is dedicated to your security system and allows it to communicate with our monitoring center over the cellular network. 
Why Wireless is Better
Wireless alarm monitoring is more secure than traditional, because it ensures alarm transmission even if your phone line is cut, a cell tower goes down, or internet service is interrupted. It has its own power supply and isn't dependent on internet service. Choose Smart Security with built-in wireless monitoring, or we can add a communicator to your existing alarm system. 
Works Almost Anywhere
Our wireless communicator works almost anywhere in the Dallas Fort Worth area. Even if cell service at your property is weak, data transmissions require much less signal strength than voice calls. Our expert installers will select the best network provider to ensure a strong connection. An alarm system with cellular monitoring can utilize multiple cell towers and switch as necessary without technician intervention.
Existing Systems
Get Monitored
Existing, working, compatible alarm systems can be monitored for as low as $15.95 per month. Simply purchase a wireless communicator and our licensed technician will install it and connect your system to our 5-diamond rated alarm monitoring dispatch center.
Compatible Systems
Alarm systems manufactured by the listed companies are compatible and can be reprogrammed for monitoring by DFW Security. Some companies lock out their systems which could require an additional expense. Visit our Compatible Systems Page for more information.
* Smart Systems can be "dumbed down" to basic LTE alarm monitoring for $19.95 per month.
Upgrade to SMART Home Security
Better Technology = Better Protection
Our SMART Security System boasts a 7" touchscreen, 2-way communication, a built-in glassbreak detector, a keypad camera, Bluetooth touchless disarming, GEO fencing and more! And don't forget our award-winning mobile app! All these features combine to make your home truly safe and smart. 
Do More with Your Home Security System
A security system shouldn't just be a noisemaker. With our SMART Security Hub and Mobile App you can manage your whole home in the palm of your hand, while making it exponentially more safe and secure. Manage lights and thermostats, control garage doors, view cameras and more. It's your world in your hand. 
Create your Perfect Smart Home
Easily add Home Automation components to your Smart Security System for unprecedented control of your entire home with a single award-winning App.
---

Talk to an Expert
Our Latest Google Reviews